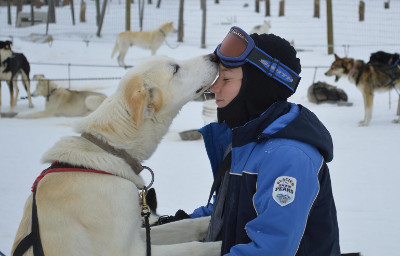 Reservations Are Available Through March 31st, 2018
Dates for April 2018 will be added on November 1st, 2017.
NOTE: Our ride is a passive activity in which our guides do the driving, and all customers are passengers.
Cart Rides are Open

Cart rides start at $184 per cart and can hold up to four people.

Kennel Tours are Open

Virtual Kennel Tours are Open

Kennel Handler Experience is Open
Some people ask if the cart rides are as fun as the sleds. Based on the video, the dogs sure think they are fun.
---
---
Videos from our YouTube channel
---
Huskies for Apotion
We often have dogs available for adoption. You can see our current list on our adoption page.
Call (970) 387-8326 or click here to schedule the experience of a lifetime.